Miraku Kiln Guide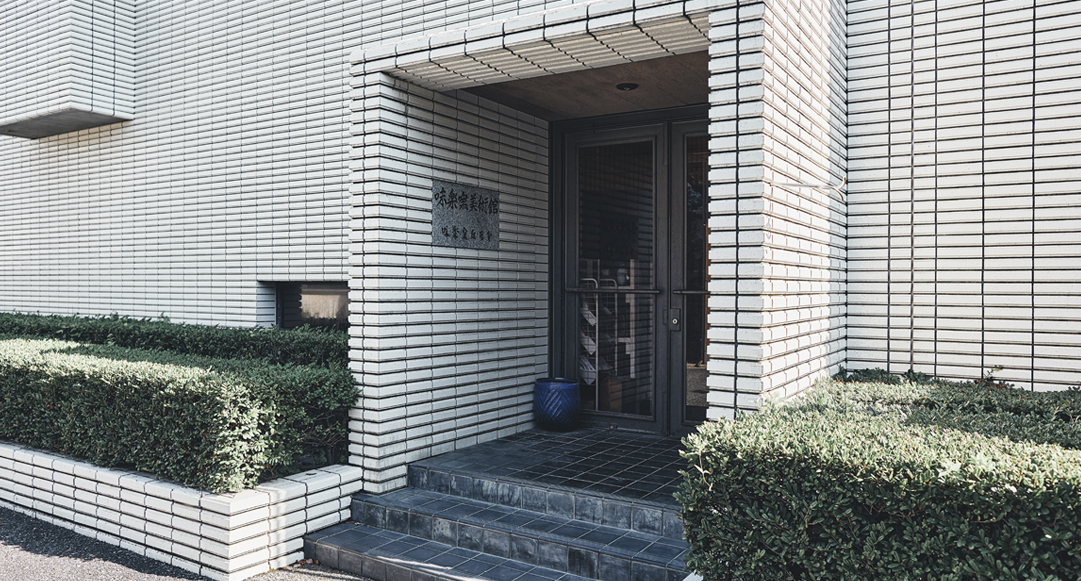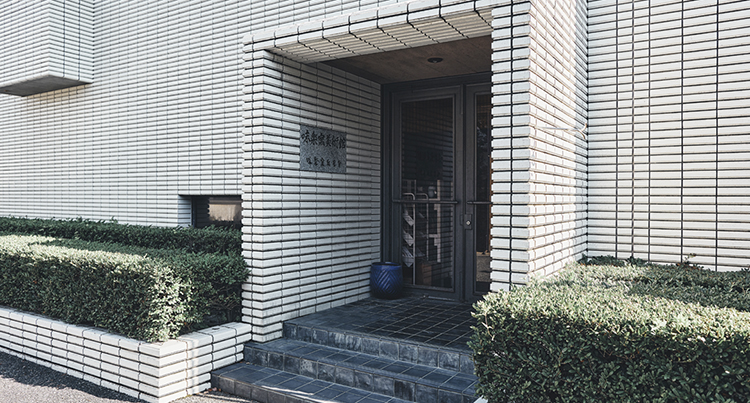 Miraku Kiln Museum
Access

1-26-62 Takatori, Sawara-ku, Fukuoka-shi, Fukuoka

Hours

10:00 a.m. to 5:00 p.m.

Closed

Sundays and public holidays

Tel.

+81 92-821-0457
1F

Showroom & Sales, Ceramics Classroom

2F

Historical Works Exhibition Space,
"Seijakkyo" Tea Room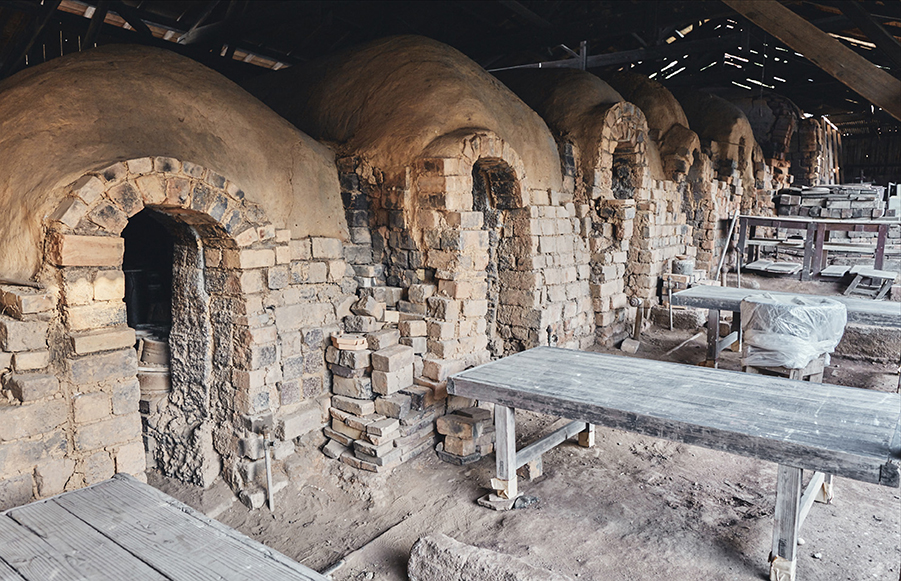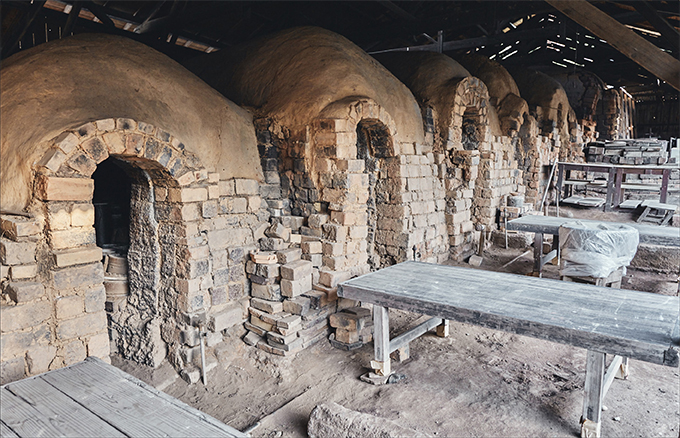 Climbing Kiln
The foundation of the old climbing kiln that remains at Miraku Kiln was built in the 1700s. It was in this kiln that many successive generations of Miraku Masters fired their works right up until the late Showa period.
Due to a fire prevention regulation resulting from the urbanization of the surrounding area, the climbing kiln is no longer used. Nevertheless, the kiln is lovingly preserved as a cultural legacy and an important element of the history and tradition of Takitori ware.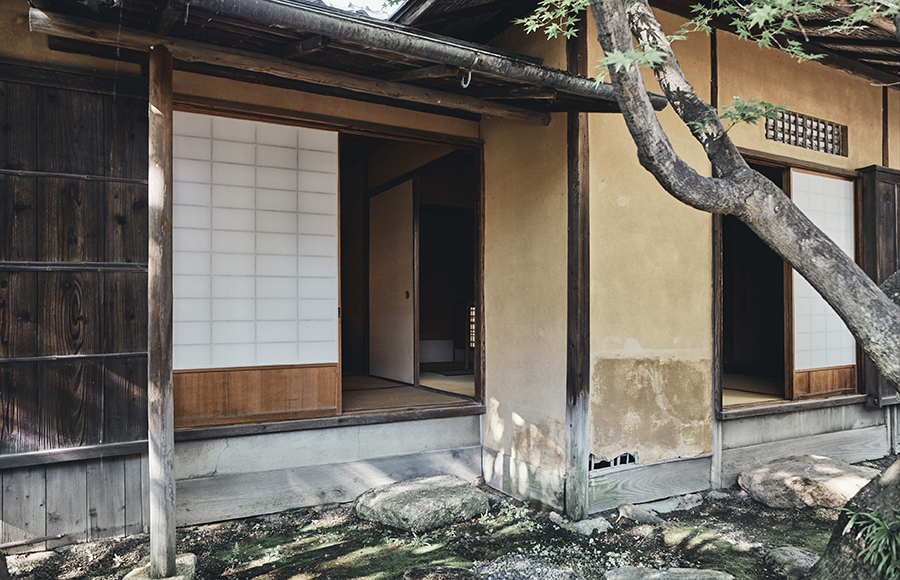 "Rankoan" Tea House
This tea house was constructed in the post-World War II period by Yoshitaro Kamei, the grandfather of Miraku Kamei XV, utilizing scrap wood, since procuring materials was difficult at this time. Typical of Yoshitaro, who declined to inherit the Miraku title, preferring to dedicate himself to the paths of calligraphy and tea, the tea house is very artistically designed. A highlight of the room is the alcove pillar (tokobashira). It is said that the alcove pillar was originally one of pillars of the old main entrance archway (torii) of Hakozaki-gu Shrine, where Toyotomi Hideyoshi once held a tea party. The authenticity of the pillar was confirmed by the chief priest of the shrine. The tea house is normally closed, but in December each year when Miraka Kiln opens to the public, visitors can attend tea ceremonies and inspect the tea house.
Pottery classes
All teaching is done by Miraku Kamei XV.
To apply for a class, please contact the course venue directly, as explained below.
*Please note that credit/debit card payments for pottery class fees cannot be accepted.
■ Momochi Palace Culture Center

Every Saturday: 10:00 a.m. to 12:00 p.m.

■ Iwataya Community College

Takatori Ware Pottery Classroom with Miraku Kamei — "The Joy of Clay" Every Tuesday: 1:30 to 3:30 p.m. & 6:30 to 8:30 p.m.

■ Asahi Culture Center

Ceramic Art with Miraku — Takatori Ware Miraku Kiln
Every Monday: 1:00 – 3:00 p.m.

■ Itoraku Pottery Class (Farm Park Itokoku)

Takitori Ware Miraku Kiln
Every Sunday: 10:00 a.m. to 5:00 p.m. 3 courses per year, 6 days per course

■ Nishinippon Shimbun TNC Culture Circle, Tenjin Classroom

Introduction to Kuroda Domain Kilns and Takatori Ware
Every Saturday: 1:00 to 3:00 p.m.
Where: Takatori Ware Miraku Kiln
Access
1-26-62 Takatori, Sawara-ku, Fukuoka-shi, Fukuoka
10:00 a.m. to 5:00 p.m. (closed Sundays and public holidays)