History of Takatori ware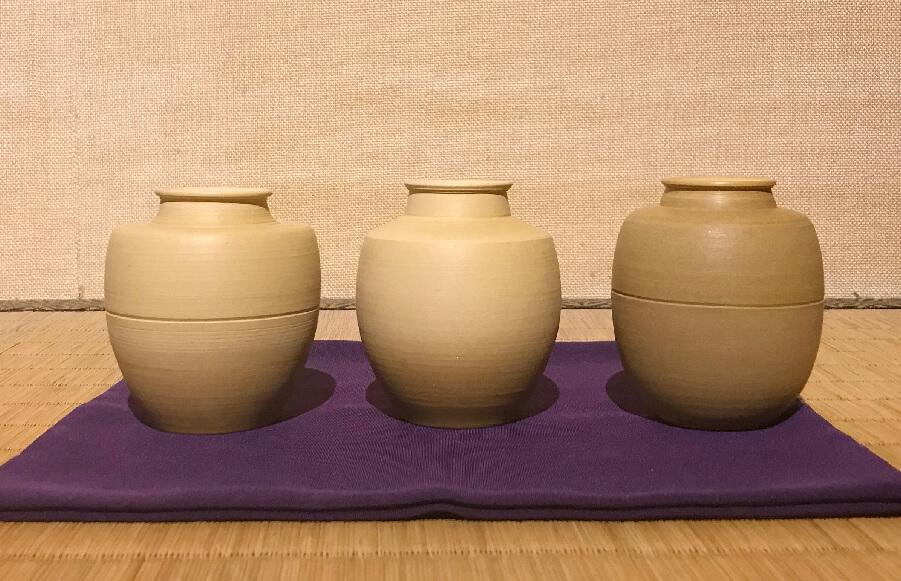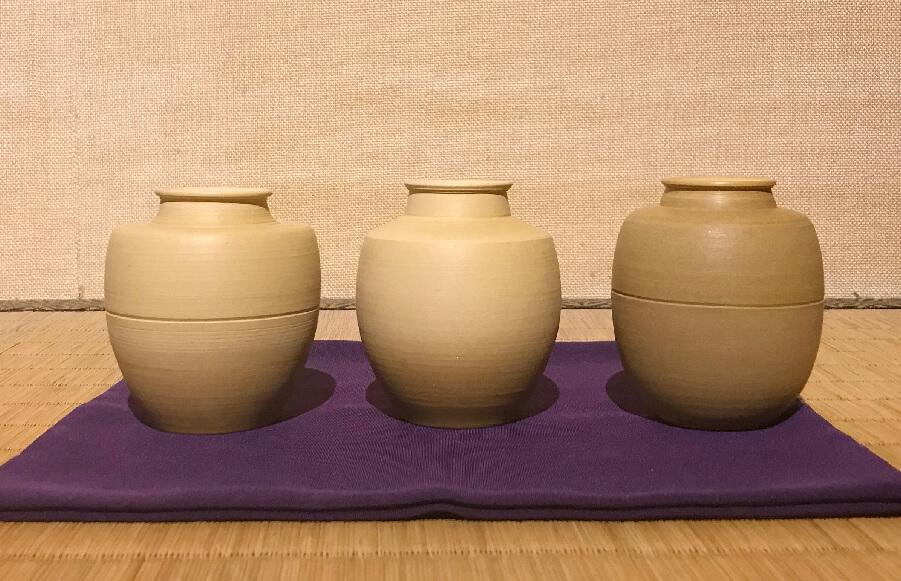 The sudden rise of tea ceramics culture
and the master potter Hachizan from Korea
After tea was first brought to Japan from China in the early Kamakura period (1185-1333), it gave rise to a cultural current that was eventually transformed by Sen no Rikyu into the sublime tea ceremony, or "Way of Tea" (chanoyu). During this time, imported and tea ceremony implements from China, called karamono, became highly prized items. This tendency was spurred on by the "Tea Ceremony Policy" of Oda Nobunaga. Making use of the tea ceremony for political purposes, Nobunaga ranked tea utensils by their aesthetic merit, assigning the greatest prestige to karamono items. Since the most special tea utensils could be worth as much as a feudal domain, they were given as rewards to daimyos for distinguished military exploits. Thus, the tea ceremony and tea-related ceramics became inseparably associated with political power. Since precious tea ceramics had a political value, warlords competed in bringing outstanding Korean potters over to Japan. Along with Takatori-yaki (Takatori ware), some of the other predominant ceramic styles were Hagi-yaki (Yamaguchi), Arita-yaki (Saga), Hasami-yaki (Nagasaki), and Satsuma-yaki (Kagoshima). In 1609, after Kuroda Nagamasa returned to Japan with the Korean master potter Hachizan, he had the Eimanji Takuma Kiln built at the foot of Mt. Takatori. This was the beginning of the Takatori ware tradition.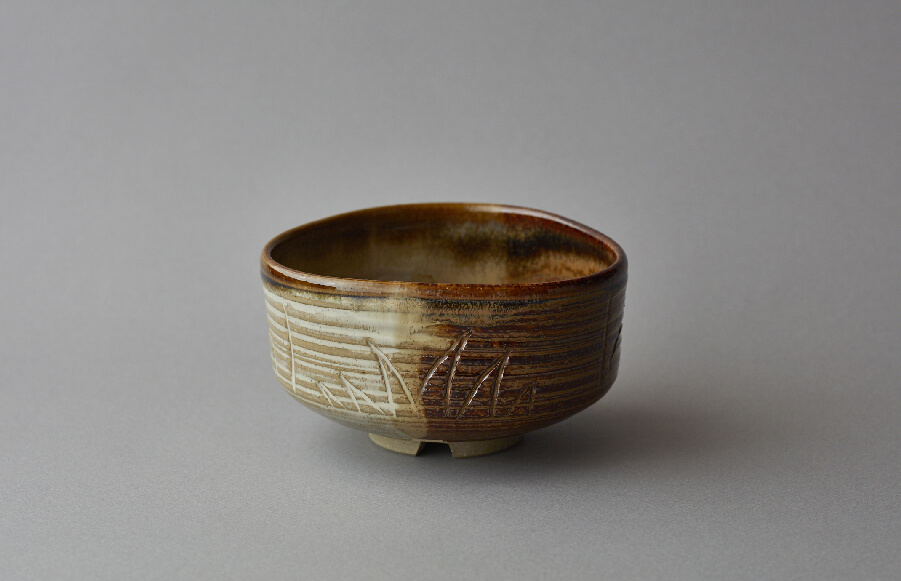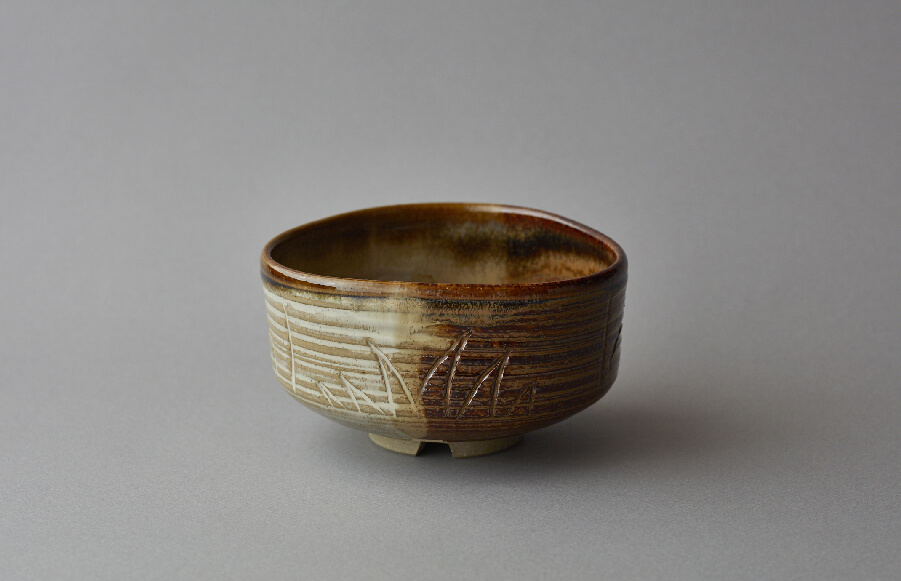 The beauty of discordance,
the perfection of Oribe Takatori
In 1614, Hachizan relocated the kiln to Uchigaso (Nogata-shi), in search of superior clay. The climbing kiln he built there featured a series of 14 firing chambers and was 46.5 m long, making it one of the largest in Japan at that time. It was here that Hachizan, while continuing to follow Korean pottery techniques, also engaged in deep exchanges with Japanese potters, producing a succession of works in the Oribe style that was then popular. These tea ceramics of the Uchigaso period conformed to the aesthetic sensibility of daimyo and tea master Furuta Oribe, one of the seven primary disciples of Sen no Rikyu. This style, involving the pursuit of a discordant beauty in irregularly shaped tea bowls and water containers, was a bold departure from that of the Eimanji Kiln period. At Uchigaso, Hachizan perfected Oribe Takatori, characterized by totally new forms and techniques.
Later, after Hachizan expressed his desire to return to Korea, he was placed under house arrest on the order of 2nd generation feudal lord Kuroda Tadayuki. He was reduced to making items of daily practicality at the Yamada Kiln (Kama-shi). The Takatori ware made up to this period is collectively referred to as "Old Takatori."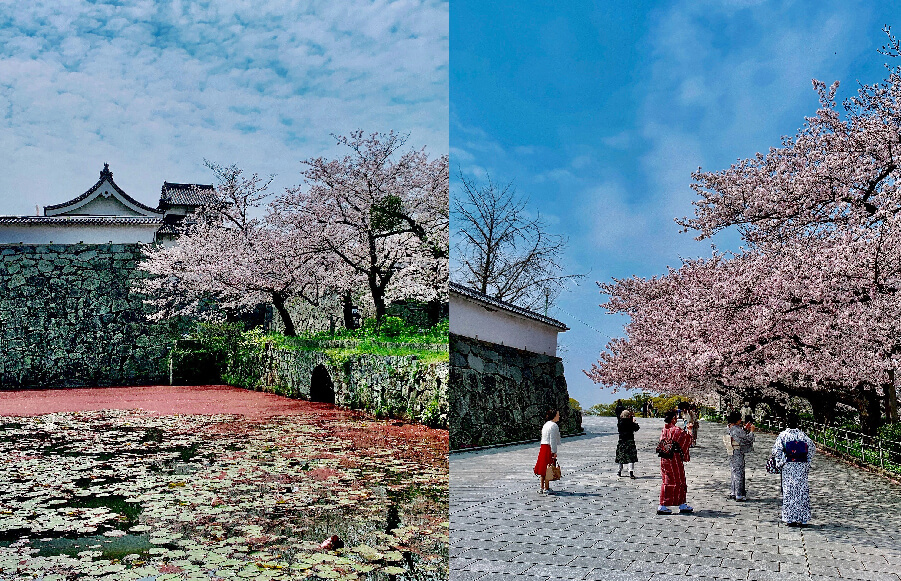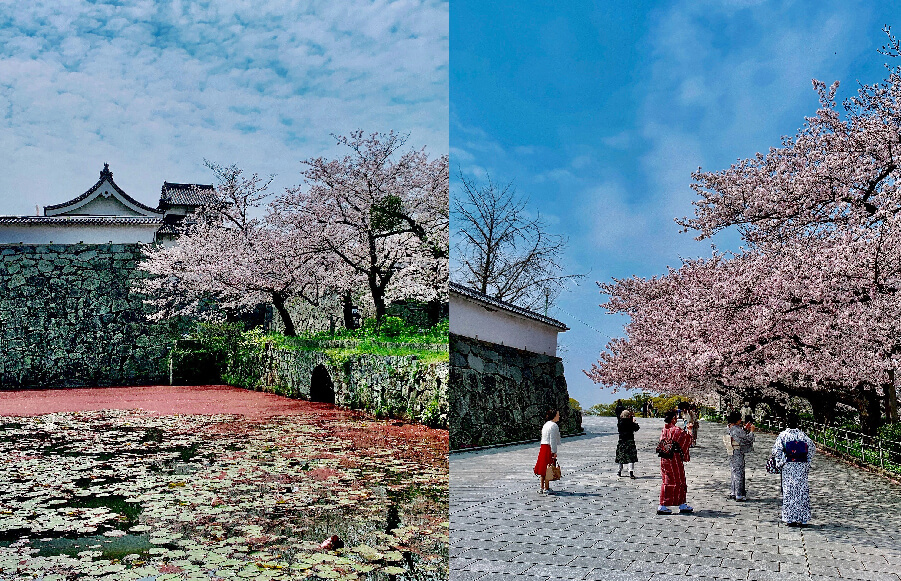 Enshu Takatori, the kirei-sabi lineage.
In 1630, after Hachizan was pardoned by Kuroda Tadayuki, he again began to create tea utensils, this time at a new kiln built at Mt. Shirohata (Iizuka-shi). Around this time, Lord Kuroda sent Hachizan away to work under the guidance of daimyo Kobori Enshu, the leading tea ceremony expert in Japan after Sen no Rikyo and Furuta Oribe. This was when Hachizan's elegant works of tea ceramics evoking the kirei-sabi ("elegance") style favored by Enshu were perfected, making Takatori ware renowned throughout the land as one of "Enshu's Seven Kilns" (the seven best kilns in the country according to Enshu). These unique works of ceramic tea utensils, clearly a departure from the Korean style, were classed as Enshu Takatori. Later, Hachizan's lineage heir, known as Hachizo, relocated operations to Koishiwara, to the Tsuzumi Kiln (Toho-mura). The Takatori school continued to turn out delicate works, and eventually additional kilns were set up in other locations, at Ogaya, and also near Fukuoka Castle, at Highashi Sarayama and Nishi Sarayama. In 1708, fourth-generation local feudal lord Kuroda Tsunamasa invited Hachizo's contemporary descendent to a mountain in Nishijin-machi in Sawara-gun, to produce ceramics in the service of the Kuroda domain. It is here that the Miraku Kiln of Takatori ware has its roots. Even after the abolition of feudal domains and the introduction of prefectural governments, when the kiln was no longer bound to serve the local ruler, the Miraku Kiln continued to refine its pottery skills. In 1944, Miraku Kamei XIII was designated a "Conservator of Art" by the Ministry of Agriculture and Commerce, and in 1977, Miraku Kamei XIV was designated the first "Holder of Intangible Cultural Asset in Art and Craft" by the Fukuoka City government.